Shoulder Armor (Pair)
RC-60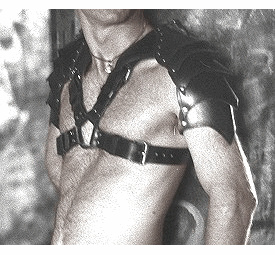 One of our most popular pieces today. It has the versatility of being used with standard harnesses, collars and attaches to most renaissance battle armor. Harness sold separately.
Shoulder Armor B (Pair)
RC-70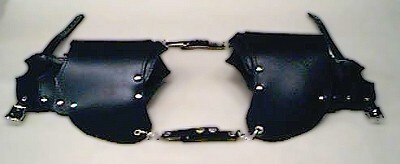 This particular piece originated from the Romeo and Juliet film. It was seen as part of Romeo's metal arm costume worn to the Masquerade Ball.
Shoulder Armor C with Neck Guard (Pair)
RC-80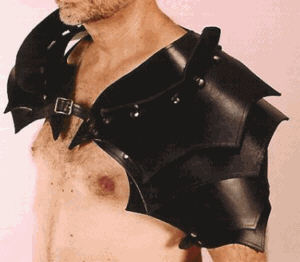 This particular item was designed after several people asked us to design something with wider more fantasy-oriented shoulder pieces.