About CJ's Leather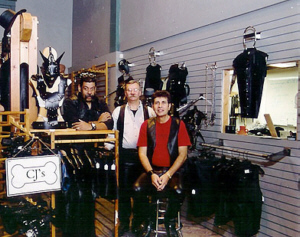 Established in 1993, we manufacture leather clothing and accessories for retail and wholesale.
Carlos Larranaga is a master tailor and designer with 48 years of experience including 10 years at IMAGE Leather, San Francisco.
Custom work offered at our facility in Denver only.
Visit us at 135 South Broadway in Denver, and we will gladly create a file with your measurements.