Crown with Guards
RH-10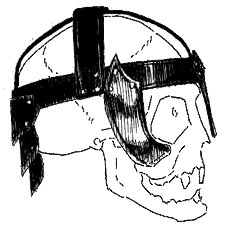 This simple head piece is created to accentuate the nose, cheek and neck. The basic design allows maximum effect with affordability.
Devil Mask
RH-100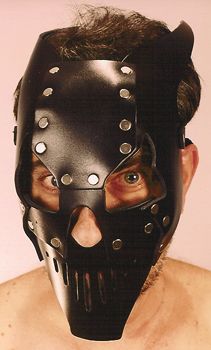 This full face mask sports a vertically slit mouth piece with ominous eyes and keeps the wearers identity secret and anonymous.
Crown with Spikes and Armor
RH-20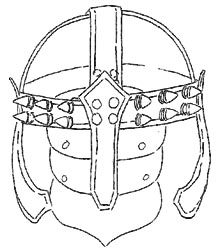 For those who appreciate spike on their headgear this piece says it all.